CloudPRNT Intelligent Interface
For TSP600 series, TSP700 Series and TSP800 series thermal printers
Take advantage of all the Cloud has to offer with the new Star HI X Connect Interface with Star CloudPRNT for Mobile and Cloud POS Printing
Introducing the CloudPRNT
Intelligent Interface
For TSP600 series, TSP700 Series and TSP800 series thermal printers
Take advantage of all the Cloud has to offer with the new Star HI X Connect Interface with Star CloudPRNT for Mobile and Cloud POS Printing
Available for Star TSP600II, TSP700II, TSP800II Thermal POS Printers and also soon to be released for the SP700 Matrix Kitchen Printer, the versatile Star CloudPRNT Intelligent Interface provides intelligent printing for Cloud retail, logistics and hospitality applications enabling unparalleled flexibility for remote receipt and remote order printing using a standard receipt printer.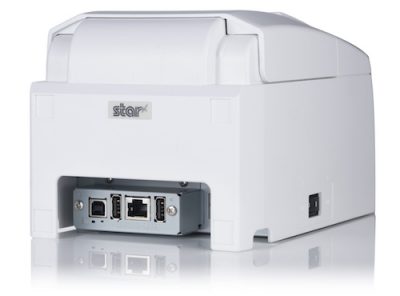 With dual USB and Ethernet ports, the CloudPRNT Intelligent interface is also WiFi ready supporting a range of wireless adapters for reliable wireless connectivity.
In addition, the CloudPRNT Intelligent interface includes 2 USB host ports to drive peripherals including scanners and to support peripheral charging. This enables simpler system connectivity via a single hub without the need for a local Point of Sale Terminal or PC.
The CloudPRNT Intelligent interface incorporates Star's secure remote and proximity based printing technologies including:
Star CloudPRNT enabling remote document and label printing from a web server from any network without the need for a local POS terminal, ideal for cloud based POS applications such as restaurant aggregation, click and collect applications and logistics.
Star WebPRNT providing independent HTML / JavaScript printing for local web based applications.
Star Cloud Services including Star's Digital Receipt Service and Cloud Analytics.
The CloudPRNT Intelligent interface is easy to set up using web based configuration or simple provisioning via a USB stick or pen drive. Once installed, the CloudPRNT Intelligent Interface can continuously support future services and features via internet updates.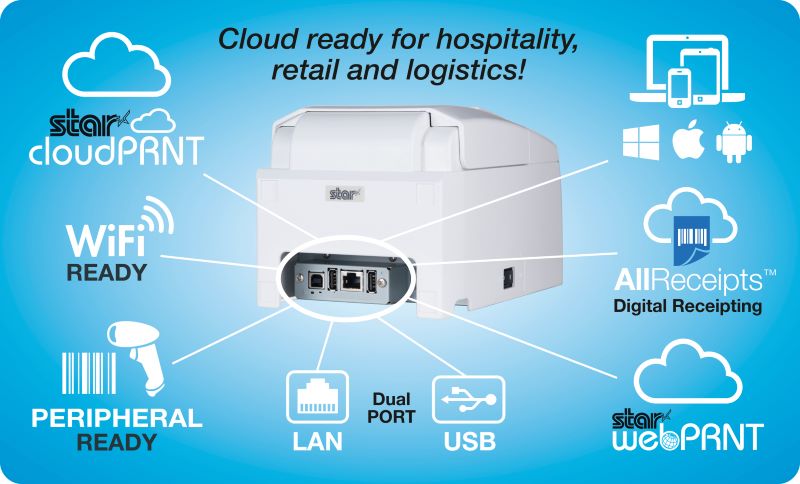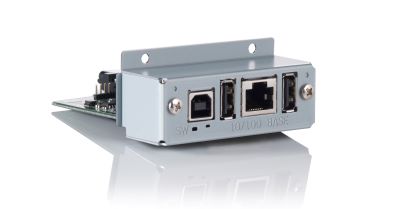 Star Cloud Printing Feature
Dual Intelligent USB/LAN Interface available for Star TSP650II, TSP700II, TSP800II and SP700 POS printers
WiFi ready with choice of wireless adapter
CloudPRNT for remote document printing from a web server.
WebPRNT platform for independent HTML/JavaScript printing from web based applications
AllReceipts Digital Receipt Service with End User App and Cloud Analytics
2 USB host ports to drive peripherals for simple connectivity without the need for a PC
Easy setup using web based configuration or super quick setup/provisioning via a USB stick or pen drive
Simple internet updates to support new features
Star Cloud Printing Specifications
 HI01

CloudPRNT Intelligent Interface for TSP654II, TSP700II, TSP800II printers

 HI02
CloudPRNT Intelligent Interface for SP700 printers
 TSP654II printer with HI X Connect Interface
  Wireless Adapters Supported
GW-USNANO2A (PLANEX)
TEW-648UBM (TRENDnet)
EW-7811UN (EDIMAX)
WNA1000M (NETGEAR)
Supports https with TLS1.2 security for connections to its internal web server with encrypted communication use for all device configuration and firmware updates once https has been enabled with a suitable certificate installed. External web servers (e.g. for CloudPRNT support https with SSL3, TLS 1.0, TLS1.1 & TLS1.2. Key sizes up to 256bit & all standard cipher types supported.
Become a Star Micronics Reseller
Star Micronics has been supporting resellers in Australia for more than 30 years.
Complete our simple registration process here for eligible resellers.