Star Micronics Australia is proud to announce the world's first Apple certified AirPrint POS printer – the TSP654II AirPrint.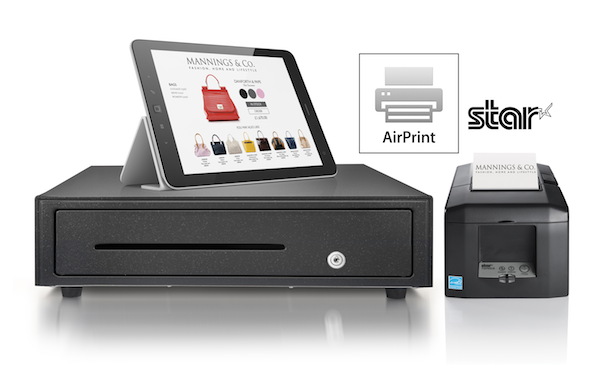 The Star TSP654II AirPrint is the first 58mm and 80mm receipt and ticket printer to get AirPrint certification and comes with both Ethernet and WLAN capabilities, meaning the printer will work seamlessly with all Apple devices enabling quick setup and simple, high-quality receipt printing.
Our Always leading, Always innovating approach has been applied directly to the TSP654II AirPrint and allows the Apple user to continue with the familiar AirPrint experience accustomed when using their Apple iOS POS system. In addition, receipt printing requires no extra configurations, software or additional drivers.
For Australasian Independent Software Vendors (ISV's) this is the easiest and fastest way to integrate a printer with Apple software. The TSP654II AirPrint works immediately after setup and is the perfect fit for the occasional print job. With the TSP654II, Mac and iOS developers now have another option in addition to the StarPRNT SDK, giving them more flexible printer control.
AirPrint provides easy mobile printing solutions for Apple iPad, iPhone, iPod and MacBook users on any private network with the key objective to be able to wirelessly print via the customer's network without installing specific printer drivers. With AirPrint support pre-installed on iOS devices, the user is able to connect to and print from the required printer.
Printing at 300 mm per second, the TSP654II AirPrint can be used in vertical or horizontal mode, and includes a wall mount bracket in the box.
The unit is available in charcoal black or ultra white to match cash drawer options, and has a splash-proof housing available.
Register Now
Become a Star Micronics Reseller
Star Micronics has been supporting resellers in Australia for more than 30 years.
Complete our simple registration process here for eligible resellers.
Register Now